The
missing
apex
Brooklyn, NY
December, 2015

Kinetic light installation.
Wood, Plexiglass, aluminium,
trasparent mirror



The missing apex is the missing crown of the Great Pyramid, known to be a real part of the machine. Representing the effort to reconstruct the lost wisdom of this paleo high civilization, the symbol has inspired the centerpiece of this massive ceiling installation, which has been collecting the higher thoughts of thousands of sound enthusiasts who have danced under its field.
Permanent LED installation built for the artist's new creative space,
The Fifth House.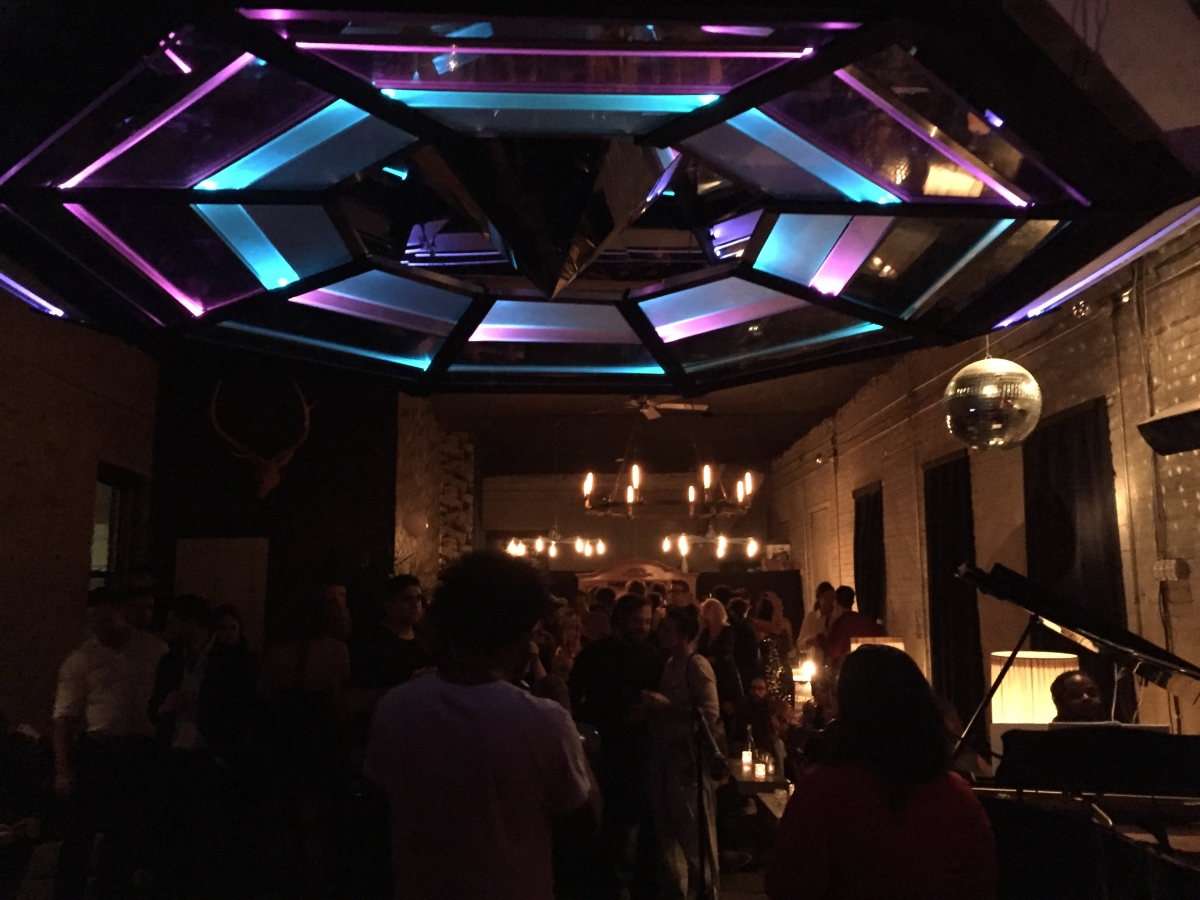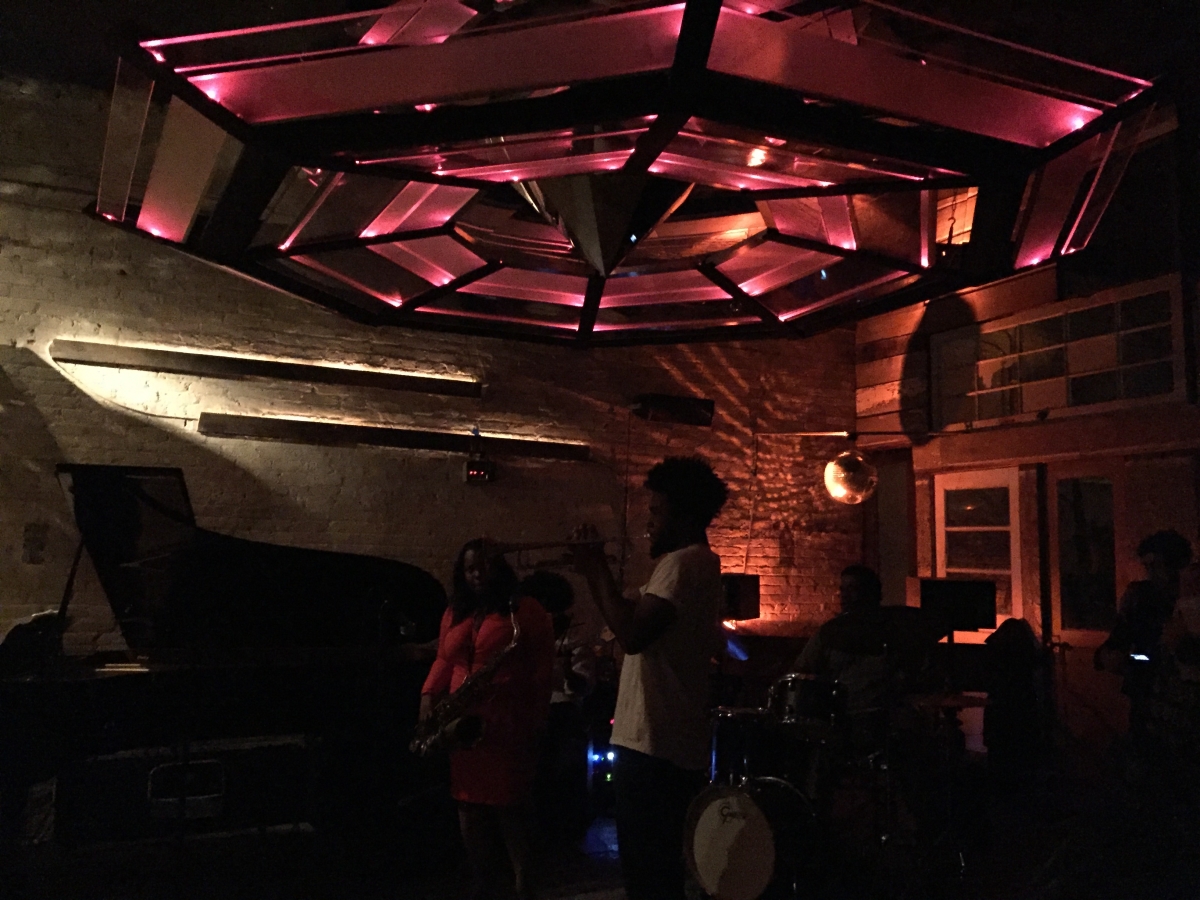 Maze
Istanbul, Turkey
2015
Work in public space
Public Art Work and Event Location
Printed vinyl, wood, LED, metal, acrylic.

Maze is a 40 meter labyrinth installation, built as a site specific work within the tunnel beneath the Galata Bridge, of Istanbul. The labyrinth itself includes numerous rooms acting as a multi-container, housing multiple separate interaction-based works: Cube, (installation), Fragile (digital interactive piece) and Confessional Booth, (situation/relational work) in addition to a bar space used to house particular events and artists performances.
Built under one of Istanbul's busiest bridges, the Maze invites the public to discover a variety of interactive experiences, aloneness and connectivity at their own pace, with the aim to facilitate "getting lost within one's own experience". Focusing on opening up an autonomous space - the interaction and depth of immersion is based entirely upon each individuals level of inquisition.
An element of the Maze: Cube, is an installation of a room with a sloped floor and ceiling leading to it, referencing an Alice in Wonderland experience - perception and sense bends once the structure of the room is altered out of ordinary dimensions. Optical patterned walls are illuminated by a backlit LED construction. Changing colors of the LED lighting alter the perception of depth, further disorienting inhabitants.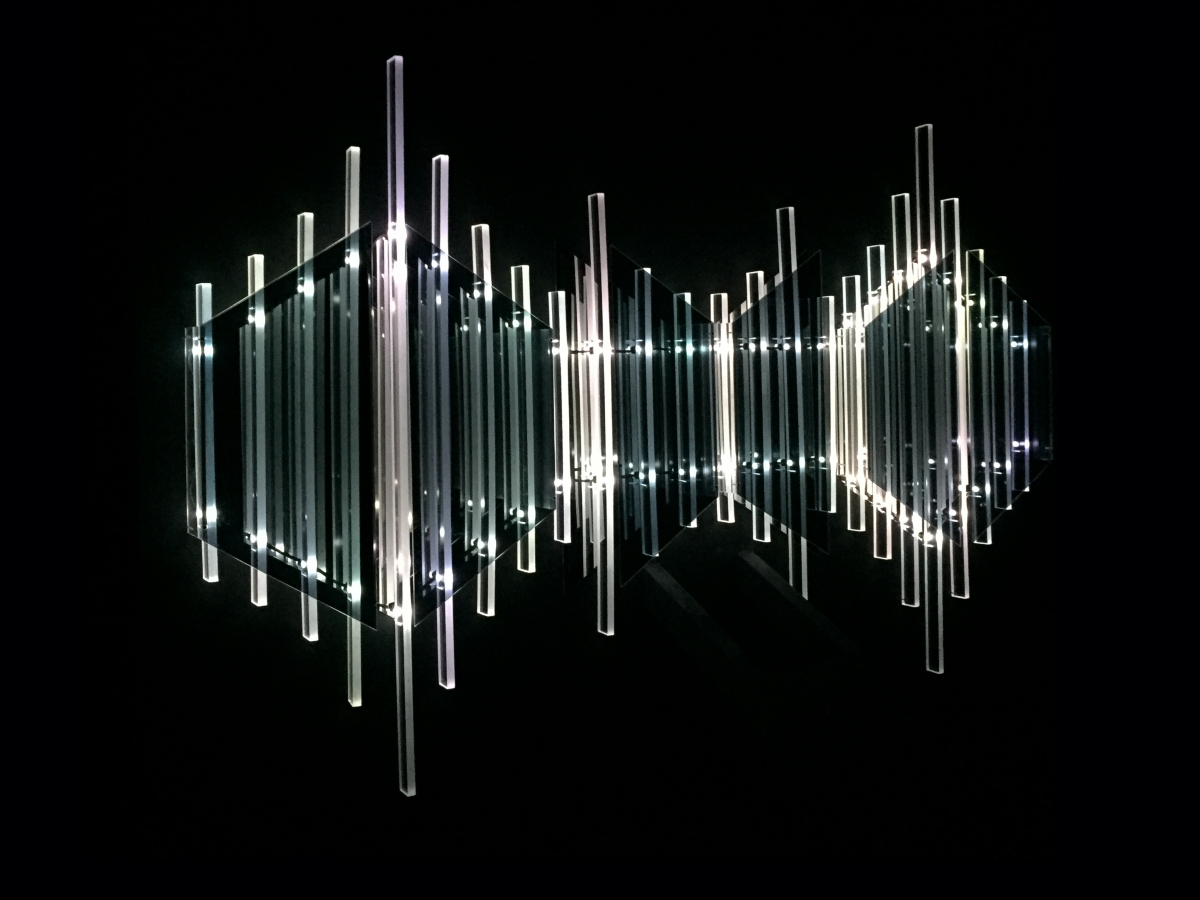 Interactive midi and motion sensitive LED installation; Fragile features a virtual keyboard constructed of acrylic profiles informed by the shape of a sound wave. Participants trigger warm melodies, chimes and bell sounds in synchronicity to patterns of light, creating their own discourse within the space.
The Confessional Booth is a section of the larger maze accessed from alternate sides of the labyrinth. The structure of the room invites participants to partake in interactions or conversations with strangers, fostering connection without structures of moral and ethics being connected to their identity, as in the traditional structure of a church confessional booth. No imagery is present in the room, simply a chair, a darkened space and a small hole connecting the two spaces.
Appearances:
'It's Istanbul'
Galata Bridge